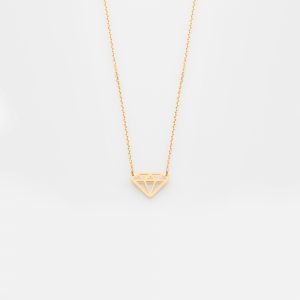 Tiny necklace that is fit for any occasion at all. Whether it's a casual outfit or a special one. Ηandmade tiny necklace is your best choice, simply because…diamonds are a girl's best friend!
This piece of jewelry is constructed by sterling silver (925) featuring a 24K gold plating.
Dimensions of the element: approximately 1 x 0.7 cm, chain length: 42cm, extension length 3cm.
Stay up to date with our Newsletter
Stay up to date with our Newsletter