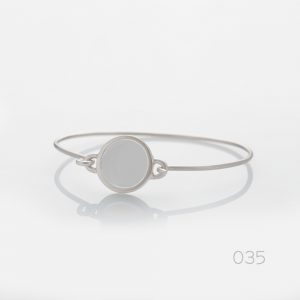 When you want to express your mood through color at any given time, the colorful "Palette" collection is the way to go. We've got the color to fit your spirits!
This piece of jewelry is constructed by sterling silver (925). The inside of the circular surface is coated with coloring resin.
One size. Diameter of circle: approximately 1.7cm.
Stay up to date with our Newsletter